Search this site
using google
WBIX Virtual Radio
WBIX # 262 was uploaded 10/27/2017
WBIX # 263 will be uploaded on November 25, 2017.

Jim Grover's Bix Radio Program
Bix's Recording Sessions
and Records by Joel Vanwambeke
Bix Discography by Jean Pierre Lion
Bix Discography with
Sound and Images
Individual Tunes
Uploaded in Connection with Forum Discussions
group 1
group 2

Power Point Presentations






This website was last updated on July 14 2021


On

March 1 2021 http://www.ic.sunysb.edu/Faculty/alhaim/
was discontinued. I saved all the files located in that server and am redoing the links.
I am consolidating all the files in bixography.com
I have fixed most of the links in the homepages of bixography.com and bixbeiderbecke.com.


BIX BEIDERBECKE RESOURCES


A BIXOGRAPHY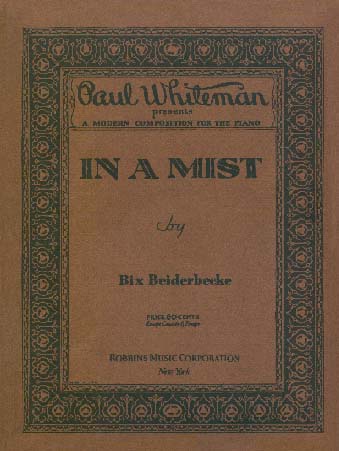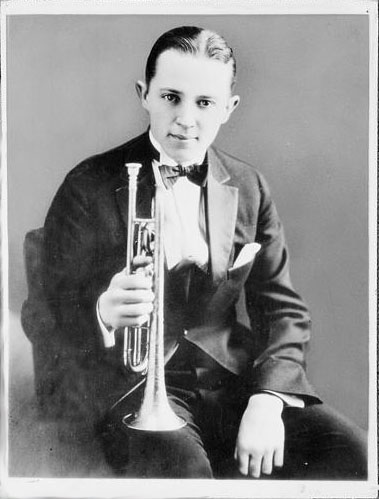 Bix in 1924 in Cincinnati, Ohio
This site is dedicated to the preservation and dissemination of information about Bix Beiderbecke, the musical genius from Davenport, Iowa.
Annotated lists of books, articles, video tapes, audio tapes, recordings, and related items are provided.
There are five satellite sites: two for images, one for WBIX, the virtual radio station devoted to Bix, one for Jim Grover's Bix Radio Program, and one for the Bix discography.
In addition, there is a forum where topics related to Bix are discussed.
Links to these sites are provided on the left-hand side column.
I hope that this site will become the most comprehensive primary reference work of available resources about Bix. I will need the help of my fellow Bixophiles to add to and correct the information that I provide.
The highlights of the year for Bixophiles are the Bix Beiderbecke Memorial Jazz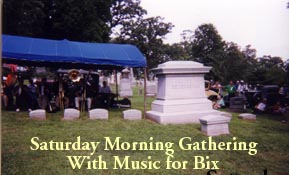 Festival which takes place during August in Davenport, Iowa, and the Tribute to Bix Beiderbecke which takes place in Racine, Wisconsin on the weekend nearest March 10 (Bix's birthday). Jazz bands, visitors and Bixophiles from all over the world gather to celebrate Bix's musical genius. Perhaps, to a true Bix admirer, the most significant and poignant event of the Festival is the Saturday morning visit to Bix's grave site in Oakdale Cemetery. Musicians and fans gather to honor Bix's memory and play the music he made famous.
"Through his music, Bix is alive."